Becoming a personal trainer is a rewarding and fulfilling career that requires a lot of hard work, dedication, and commitment. As a personal trainer, you play a critical role in helping your clients achieve their fitness goals and lead a healthy lifestyle. If you're just starting out, feel free to check out our earlier article on 'How to become a Personal Trainer in Singapore' to be up to date with the certifications required and budgeting tips as well!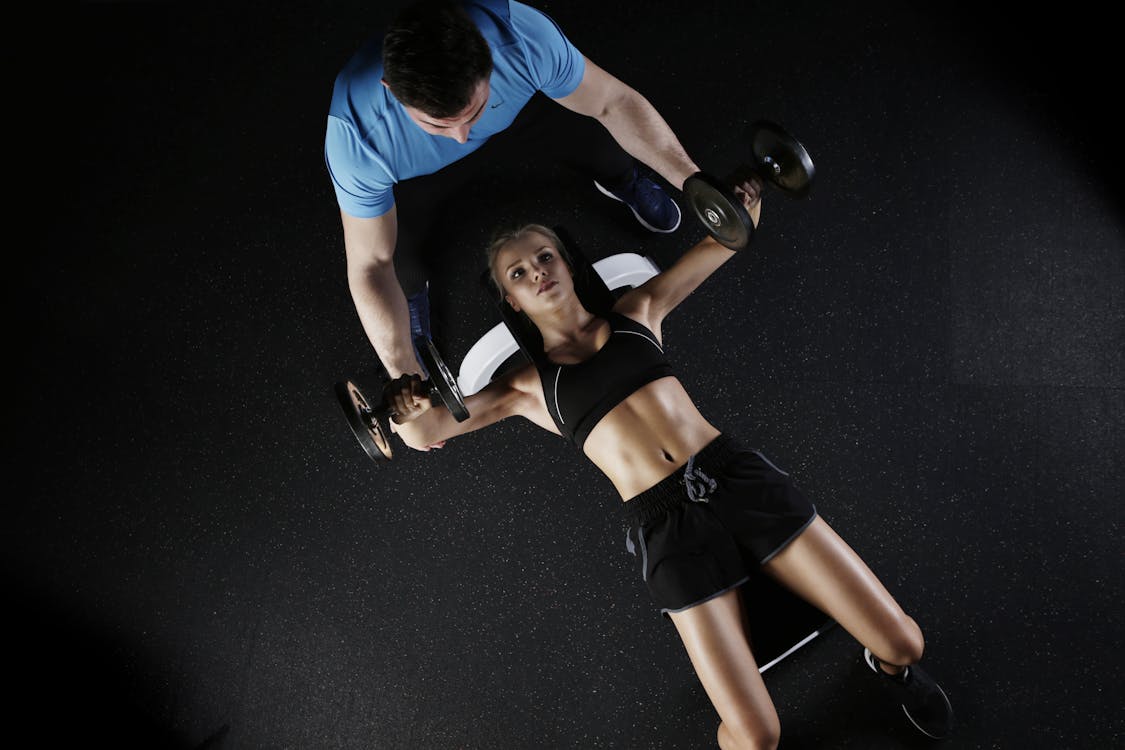 Here are three tips for personal trainers that will help you to improve your performance and enhance your clients' experience.
Tip 1: Use Your Passion to Fuel You
One of the most critical factors that determine a personal trainer's success is their passion for fitness and wellness. When you are passionate about what you do, you are more motivated, energetic, and enthusiastic about helping your clients achieve their goals. Hearing from one of our very own partners, Radeem, the founder of RR Fitness, he was previously an athlete in the Mixed Martial Arts (MMA) scene. That inspired him to start his own personal training business to share the love for MMA to his clients too! Not only does it help in terms of the technical skills imparted, values such as sportsmanship can be shared with your clients as well.
Tip 2: Leverage on Technology Such as a Booking System
In today's digital age, technology has become an essential tool for personal trainers and gyms alike. A booking system has multiple functions, from helping you manage your schedule, to communicating with clients, all these can aid in streamlining your business operations. Unique features to PT like tracking your clients fitness progress or nutrition plans is also available on various softwares on the market. Other than vibefam, some other softwares to check out would be My PT Hub, Trainerize and Everfit, which are specially catered to personal trainers like yourself.
Below are the ratings given on Capterra, a popular software recommendation site in Singapore:
| | | | |
| --- | --- | --- | --- |
| Software | Rating | Pros | Cons |
| vibefam | 4.7 / 5 | "I liked how user-friendly it is. As an admin, it was easy to schedule classes and manage my client's accounts with vibefam!" | "As vibefam is a new software, they are still building new features. However, their customer service has been excellent and assisted me whenever I needed help!" |
| My PT Hub       | 4.6 / 5 | "It's pretty easy to use, with a large video selection. Clients generally found it easy to track their workouts. I like that you can customise to have your logo. Good to have alternative/switched exercise options if needed." | "It would be good to have more of an option for clients to add notes to each exercise, if needed and to upload videos directly to the exercise." |
| Trainerize | 4.6/5 | "I believe that this is a great way to learn how to use online fitness software because it is very easy to use and they have a lot of great features to use to make the coaching experience easier." | "My least favorite part about the software is the communication, I would like voice reply or video reply to be included as a standard feature." |
| Everfit | 4.8/5 | "The team is actively building and releasing features to make this a one stop solution for training, nutrition, habits, and delivering custom content like check-ins, PDFs, videos, etc. The team is incredibly responsive to getting any small bugs fixed and shipped. Client applications are already available (and fully-featured) for web, iOS, and Android. As well as fully-featured coaching apps on both iOS and Android as well." | "There are some features with workouts that could be improved like adding in more videos and more moves for body weight and band movements. We would like to be able to copy a workout for multiple days at one. I'd also like to be able to pin important notes to their account dashboard instead of searching through past notes." |
Tip 3: Understand your Clients
One of the most important tasks for personal trainers is creating effective workout plans for your clients. When outlining the workout plans, here's a useful link for exercises targeting specific muscles in the body. According to Nesta Certified, here's a list of key things to run through with your clients on a regular basis:
Individualized program design

Individualized nutrition plan

Monthly body measurements

Weekly progress updates 
To sum up, becoming a successful personal trainer requires hard work, dedication, and a willingness to learn and grow. It won't be easy as every individual is unique but I can assure you that it'll definitely be a fulfilling journey as you begin your personal training career!
This article was written by Karys Lam.