Thinking of starting a strength training gym in Singapore? First things first, you need to source for the right equipment! There are many platforms that you can source for these equipment, and they range from local fitness stores, to online marketplaces and equipment rental stores. We understand that it can be overwhelming given the myriad of choices available on the web, so here are some of our guiding suggestions and recommendations hand picked based on various price points and customer reviews.
Starting with the basic equipment necessary, below is a list of the must-have and good-to-have equipment in your gym.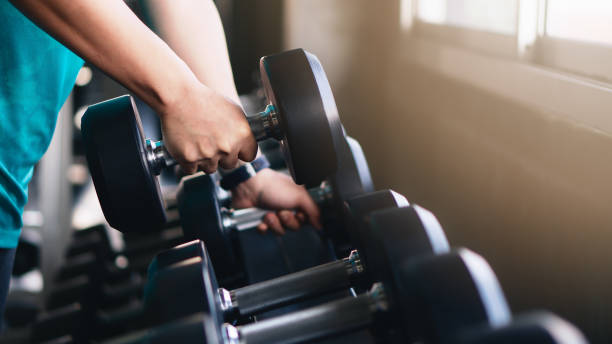 Must-have equipment:
Barbell and weights: The barbell is a staple in strength training and allows you to perform exercises such as squats, deadlifts, bench press, and overhead press. This is a must-have for many gym-goers.
Power rack: A power rack is a great piece if you're looking for versatile equipment that can perform a variety of exercises such as squats, bench press, and pull-ups. Be sure to check that it includes safety pins that can catch the barbell in case of unforeseen circumstances!
Dumbbells: Dumbbells are an essential piece of equipment for any gym, allowing for a wide range of exercises that target different muscle groups. 
Pull-up bar: A pull-up bar is a simple but effective piece of equipment that targets multiple muscle groups, including the back, biceps, and shoulders. It can be used for pull-ups, chin-ups, and hanging leg raises.
Adjustable bench: An adjustable bench is crucial for performing exercises such as bench press, incline press, and dumbbell flys.
Good-to-have equipment:
Cable machine: A cable machine provides a constant tension throughout the range of motion and is ideal for targeting specific muscle groups, such as the chest, back, and arms.
Kettlebells: Kettlebells can be used for a variety of exercises, including swings, snatches, and Turkish get-ups and are helpful in conditioning and increasing muscle strength.
Medicine balls: Medicine balls are a great tool for explosive movements and can be used for exercises such as throws, slams, and twists. They are also great for building core strength and will be great if you're conducting group classes as well.
Having established the equipment needed, let's take a look at the supplier options available on different channels.
(1) Local Fitness Stores
Local fitness stores are a great alternative especially since you can try out all the equipment firsthand at the store.
Homegym.sg

One of the largest retailers of fitness equipment in Singapore with a physical showroom at Kitchener Complex, right at the heart of the city. Due to their large scale, they have clearance sales as well that start from as low as $35! 
Customer reviews:
"Had a good experience getting the F50 multi gym and floor mat from HomeGym. The installation team did a good job too. Highly recommended."

"Bought the Bodyx BK-3035C Smith Machine with Lat Station. Easy order, delivery and installation – definitely recommended."
Price range: $35 ~ $9,000
GymSportz
Bringing in a whole range of equipment brands like Nautilus, Adidas and Bowflex, check out their store to find the equipment you need. They have also launched their GymSportz house brand equipment that you can try out as well.
Customer reviews:
"Bought a few items from GymSportz and these guys were really lovely. They addressed my questions promptly and my item arrived drama-free. I highly recommend their prompt services and my bikes etc are still in great condition after so long."

"Best service from them. Roy and Chen were both patient with enquiries and the set up guys gave good advice as well on my equipment placement. Definitely recommend them if you're looking for home gym and equipments. Value for money as well!"
Price range: $5 ~ $9,000
Decathlon
The "IKEA" of sporting goods, and also one of the names I'm sure we're all familiar with. Did you know that Decathlon offers corporate bulk purchases? Known as Decathlon Pro, check out their special B2B catalog with the various prices included as well!
Customer reviews:
"The website is easy to use and the features are user friendly, the sites also does update on the stock items and the outlet where the items are available for pick up and purchase. The site also allow us to make comparison with the items and offer a reasonable price range."

"Once assembled and set in place, it delivers an outstanding lifting experience. The rack itself doesn't rattle or move about and offers confidence-inspiring stability. At the same time, while many home-cable machines offer an inconsistent experience at best, this cable pull is surprisingly smooth. In other words, you can use all the features in the rack without worrying that it's going to fall apart on you. The design is solid."
Price range: $5 ~ $600
(2) Equipment Rental Stores
Here's an option if you're thinking of changing up your gym once in a while. If you're just starting out and you're not sure which equipment is best for your clients or even how many of each equipment to purchase, the leasing of equipment can be a plausible choice.
Solefitness
Headquartered in Utah, USA, Solefitness is known for their wide range of fitness equipment sold. But what's great is that they have a warehouse in Singapore as well, with clearance sales that you can look out for! To   
Customer reviews:
"A quick and decisive seller. Received the fb350 bike, folding bench & dumbbell set combo as advertised. Happy with their rental service."

"Very efficient ordering process. Friendly customer service through WhatsApp and even the delivery guys were awesome 🙂 items came well packaged and were very efficiently assembled by the delivery guys!"
Price range: $450 ~ $1000 for 3 months rental (varies for 1/3/6 months ~ 1 year)
F1recreation

F1recreation is another equipment rental seller you can consider. Known as their F1 Recreation Operational Leasing Program, they allow the flexibility of leasing and also more cost savings for you! Some of the gyms leasing from them include Gym Boxx, Ufit and Triplefit.
Customer reviews:
"Nice showroom with a good variety of high quality gym equipment. Visited showroom a few times and decided to purchase an elliptical trainer. Prompt service and delivery. Very professional installation. Highly recommended for those looking for high quality gym equipment!"

"I am very impressed with the prompt response and good service provided by Ikram from F1 when i purchased the BOSU Pro Balance Trainer recently."
Price range: Requires enquiry
HF Lifestyle
Known for their corporate gym equipment leasing programmes with span 3 to 5 years, their motivation for this sales strategy is to free businesses like yourself from the huge capital investment in the initial stages of your business. Not only do they offer customisable packages, they supply equipment for gyms like Anytime Fitness and 24XFitness! Gym layout planning services are also available.
Customer reviews:
"Everything was done superbly fast, within 1 day. We had asked them to help with our gym space planning, and Ermin was able to give us advice on how to effectively set up the different areas. I've been in this industry for years, but still an experienced gym advisor is always welcome. They had also given us complimentary equipment. Definitely, we will be looking for HF Lifestyle again, when we branch out more! Thanks!"

"We got HF Lifestyle to spruce up our Bugis and Paya Lebar branch. For Bugis, we had engaged them to do up a 3D space layout plan and gym set up/installation/service & maintenance. Other Supplier had informed us the installation/setup would take 4 days but completed everything in 2 days. Great, nothing to complain about. They were also able to fix up our wear & tear equipment."
Price range: Requires enquiry
With the large number of equipment wholesalers and leasing services available in Singapore, equipment sourcing should not be too much of a hassle! Other than these channels, online marketplaces like Shopee or Lazada are also other alternatives with a wide selection of equipment as well. 
Happy sourcing!
This article was written by Karys Lam.